Comp Sec Features Overview
Member Control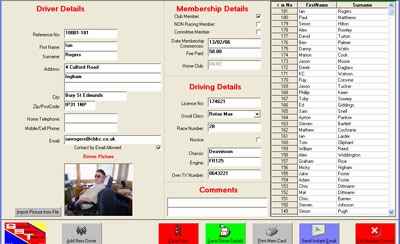 As you might expect CompSec stores all your members as well as any guest drivers to the circuit. This information can be kept on file permanently, if a guest driver then returns to your circuit after a few years their details will still be on file.

For further information contact Supersport Timing...