Comp Sec Features Overview
Meeting Control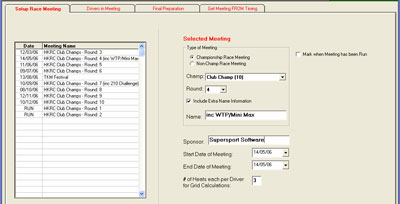 It is good practice to setup the whole years race meetings, CompSec will then allow you to enter a driver into any meeting. If a driver decides to pay you for 6 meetings at the start of the year this no longer proves a problem.

For further information contact Supersport Timing...