Comp Sec Features Overview
Final Preparation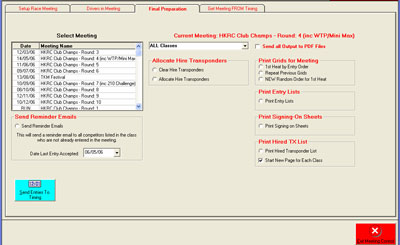 Once all entries are added to the meeting CompSec can print grids, Entry List, Signing on Sheets and hired transponder lists. Also at the press of a button it will sent out reminders to anybody who has not submitted a race entry form.

For further information contact Supersport Timing...